News in Travel Industry
Travel And Cruises • 760-942-4970 • www.Travel-and-Cruises.com
To date, the Centers for Disease Control and Prevention has not confirmed a single case of COVID-19 transmission on a U.S. airplane, the risk of exposure during air travel is very low.
Luxury travel network Virtuoso, based on its latest survey, has determined 2018-2019 will be the year when its high-end customers will seek out less-visited destinations and more unusual experiences.
Upscale consumers desire unspoiled natural beauty and reveals their preferences in high-end and experiential travel, according to the Virtuoso's Luxe Report discovered five travel trends for 2018/19, including:
Required Entry/Re-Entry Documentation/Real ID Act - when proper ID needed
Proper documentation is your responsibility. The following information gives current requirements for United States citizens, effective at time of printing. This information may change, so see your travel agent or contact the consulate for the country to which you are traveling for current requirements.
Passengers returning to the U.S. by air from any international destination must have a valid passport, and may be denied boarding by the airline if the passport is damaged, mutilated, or has excessive wear. A "Passport Card" is not acceptable. If your name on your passport (or for non-U.S. citizens, valid travel documents) does not match your name on your travel vouchers/ tickets, you will not be allowed to travel.
TSA, GLOBAL ENTRY, NEXUS, SENTRI - what's the difference?
See side-by-side comparison of rules and features.
Many agents specialize in a particular niche and are very knowledgeable about a specific destination. Whether you're interested in an all-inclusive package, a cruise, or family-friendly destinations or destination wedding and honeymoon look for an agent who can offer you tips and advice, spends a lot of time getting to know you and asks the right questions. A good and dedicated travel agent will be there at your disposal. They want your repeat business and they want to keep you as a client. They'll spend time tying up any loose ends and making sure you're satisfied with all the options you've chosen. Make sure you read the fine print. A lot of times deals seem too good to be true — and a lot of the times they are. No one wants to be suckered out of the cash they've worked so hard for.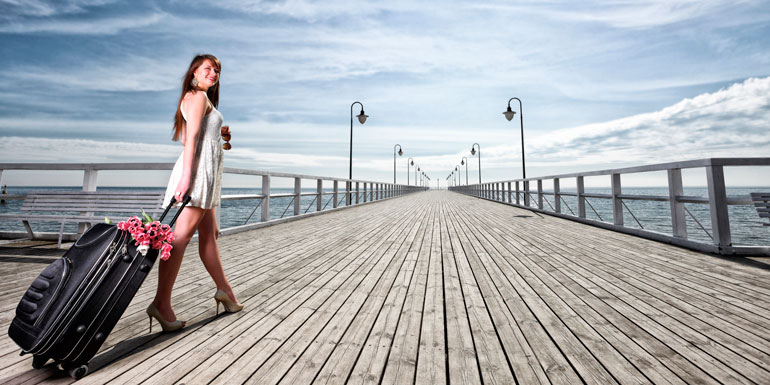 Welcome to my new blog. This is the very first article. In this blog you will be able to learn new trends in the travel industry, incredible new destinations, latest travel trends and even some hot sales, but I won't bother you with too much sales information, since I want to keep this blog informative, rather than commercial.
Read full article at:
Welcome
---
Travel and Cruises is a member of CLIA (Cruise Lines International Association).