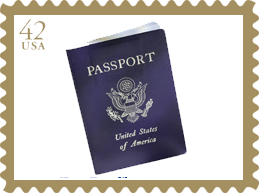 We arrange and process Tourist, Transit and Business entry Visas (single, double, or multi-entry, valid for up to one year), We also arrange Letters of Invitation, required for all but transit visas. We will be glad to help you with your all your entry Visas to CIS countries. US and most foreign citizens require an entry visa for travel to Russia, Belarus, Kazakhstan, Kyrgyzstan, and Uzbekistan. Processing time, document requirements and fees frequently change for all countries.
We carefully monitor all regulations and will keep this site up to date. We can also inform you of of the current requirements and fees for any specific country upon request. We strongly suggest that you check with us the specific regulations of local authorities of the destination country concerning your stay there (passport registration, driver's license validity, etc.). Check the expiration date of your passport. It must be valid at least 6 months after the expiration date of your visa. Visas cannot be changed or extended.
How long does it take to get a Russian visa?
It takes Russian Consulate approximately two weeks to process a tourist visa. The actual processing time may be delayed due to national holidays in Russia and the US, and postal service delays. The sooner you apply for your visa, the better. If you are running short on time, you can use our expedited visa processing service. Contact us for details. The processing time does not include time required for postal office to deliver your passport(s), but includes basic shipping costs.
Step-by-step Russian visa application instructions:
Original passport valid for at least 6 months from the date of entering Russia
For Non-US Citizens: Copy of green card
Print and fill out VISA APPLICATION FORM for each traveler
One passport-size photo (2" X 2") for each traveler.
Please be advised:
Applicants – former citizens of the USSR or of the Russian Federation, who emigrated from the USSR or from Russia, must submit one of the following documents to confirm that they are no longer citizens of the Russian Federation:
- so called "Visa to Israel", or
- stamp in their passport saying that they left for "permanent residence abroad" before the February 6, 1992, or official document certifying that their Russian citizenship was renounced otherwise the visa application will not be accepted.
The Consulate reserves the right to call the applicants for an interview and ask questions on personal, financial, business and corporate related issues as well as on applicant's Russian contacts and relatives.
VISA REGISTRATION IN RUSSIA: According to Russian law, you must register your Russian visa within 3 business days after your arrival. Visas can be registered either at a hotel where you're staying or at local OVIR. REGISTRATION OF RUSSIAN VISA.
SERVICE-GUARANTEE-DISCLAIMER: Although we guarantee our services, there are circumstances which we cannot control. We are not responsible for stolen visas or those lost or damaged in the mail. We cannot guarantee that a visa will be issued as the Consulate may refuse to grant entry/exit visa for any reason. Your Consular fees are reimbursable only if you are denied an entry visa and the Consulate has offered to refund it's fee. Otherwise, such fees are non-refundable and subject to change without notice. Please note that we start processing on the day we receive your complete paperwork. One day should be added for FedEx delivery of your visa to your home. Be aware that Consulates are closed for all U.S. and their National holidays. Please call us for information on specific country's National holidays. Also, registration of your visa may be necessary upon arrival - consult us before your departure.
US CIS TRAVEL DOCUMENT
As additional and exceptional services to our clients, we can expeditiously obtain a US CIS travel passport for you (reentry permit or refugee travel document depending on alien's immigration status in the United States). Travel and Cruises can obtain a rush travel document within 4-6 weeks waiting time period, which enables you to make your travel plans in a significantly narrower time frame. To apply for a travel document, we need the following documents:
Evidence of your immigration status in the United States: copy of your "green-card" red stamp in your national passport, or any evidence of your refugee (asylee) status (I-94 "white" card, immigration court's decision, etc.);
Two passport-type photographs of the applicant;

Expired travel passport (if any) should be returned to CIS.
Fee payable to "Travel and Cruises" (for prices - call us)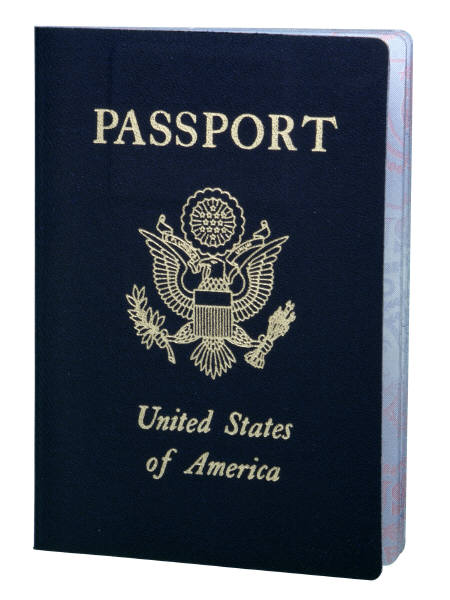 PASSPORTS
Leaving and Coming Back to the United States
United States citizens are required to have a valid passport to enter or re-enter the USA via airline transportation. Visit www.travel.state.gov for information on how to obtain a passport, including forms, fees, and how to locate a passport acceptance facility near you. Many destinations require passports to be valid at least 6 months beyond the completion of travel date. If you are not a US citizen, check with the consulate of the country to which you are traveling for entry requirements.
Be Prepared with Proper Documentation
Make reservations under your name exactly as it appears on your Passport If your name appears differently on your ticket and your Passport, you must present legal documentation of your name change (marriage certificate or court order).
Have your passport officially amended to avoid confusion.
Passport expiration dates must be at least 6 months past the completion of travel.
If you are 16 years of age or older, you will need to show a proper photo ID. All identification must be current.
Expired or cancelled passport are unacceptable.
All US citizens are required to carry a valid passport when traveling outside the United States.
Domestic travel requires a valid government-issued photo ID.
Check to see if a visa is required for your particular destination including ports of call during your cruise.
Not Acceptable as Proof of Citizenship
Voter's registration, Hospital birth certificate, Notification of birth registration, Baptismal certificate.
Notarized Consent for Minors
Check with your airline as to what ID is needed for children under 18.
Any adult traveling outside of the US with a minor must carry a notarized affidavit from the minor's legal guardian(s).
Minors must have notarized parental consent to travel on spring break outside the US.
Please note: Dominican Republic law has instituted strict entry requirements for travelers under the age of 18. For further information, please consult us.
Parents meeting unaccompanied minors and persons accompanied by health-care assistants or guardians should contact their airline in advance to make special arrangements.
Documentation requirements are available on www.tsa.gov.